The 2018 Community Integrated Health Conference, presented by the YMCA of the USA and sponsored by the Robert Wood Johnson Foundation, is a special opportunity for our partners in health and well-being to convene and discuss ways to connect the traditional health care system and community-based organizations to help all community members live their healthiest lives.

Together, attendees will explore the growing field of community integrated health, the value of community-based organizations in health care and how to create more seamless integration between the health care system and community-based health interventions. View the conference agenda to learn more.

Registration for the conference is now closed, and there will be no on-site registration.
---
AN INNOVATIVE, INTERACTIVE EXPERIENCE
The conference will feature innovative and interactive workshops, roundtables and other peer engagement opportunities for presenters to share their challenges and learnings in implementing community integrated health. Attendees will have the opportunity to brainstorm with colleagues from across health care, the non-profit sector, government agencies and philanthropy on subjects ranging from capacity-building, collaboration for systems change, clinic-to-community integration, health equity and more.

Learn more about the conference format and sessions by downloading the agenda.
---
SPOTLIGHT ON DAY 3: SPECIAL REMARKS FROM THE U.S. SURGEON GENERAL + PANEL ON SUSTAINING CHANGE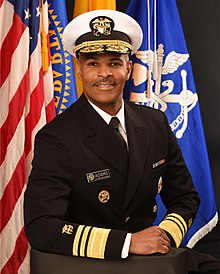 We are honored that Dr. Jerome Adams, 20th U.S. Surgeon General, will kick off the final day of the 2018 Community Integrated Health Conference. Dr. Adams will share his insights on why community integrated health is so important to the national conversation on health and health care, and how we can all advance this work.

Following Dr. Adams' remarks, attendees will hear from panelists from YMCA of the USA, the Aetna Foundation, Kaiser Pernanente and other community-based organizations on "What We're Learning About Creating and Sustaining Change." You won't want to miss this thought-provoking panel!
---
KEYNOTE SPEAKER: DR. RISHI MANCHANDA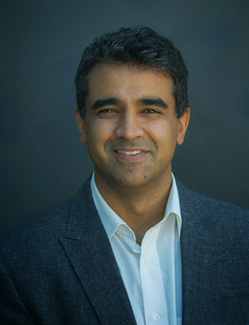 Dr. Rishi Manchanda is a physician, author and healthcare leader who has spent more than a decade developing novel strategies to improve health in resource-poor communities. He has served as director of social medicine for a network of community health centers in south central Los Angeles, as the lead primary care physician for homeless Veterans at the Greater Los Angeles VA, and as chief medical officer for a self-insured employer with a large rural immigrant workforce. In his 2013 TEDbook, The Upstream Doctors, he introduced a new model of healthcare workers who improve care by addressing patients' health-related social needs, like food, financial and housing insecurity. The book has become recommended reading in medical schools and universities across the world.

Dr. Manchanda is President of HealthBegins, a social enterprise that provides healthcare professionals and community partners with tools to improve care and the social factors that make people sick in the first place. With Mathematica Policy Research and the Center for Health Care Strategies, HealthBegins was recently selected to provide technical assistance to grantees in CMS' historic Accountable Health Communities initiative.
---
THANK YOU TO OUR SPONSORS
Thank you to the following sponsors for their generous support in making the 2018 Community Integrated Health Conference a success: